By Naomi |
20
November 2021 |
0
Comments
SIGNS THAT MAKE YOUR TOUPEE IS DETECTABLE: HOW TO AVOID BEING SPOTTED
Hair toupee is highly regarded as the ultimate product for concealing baldness, but there are instances where people have noticed others wearing a toupee, which has resulted in an all-time joke.

Want to know how to spot a toupee? The signs listed below may indicate that you are wearing a toupee. Learn them thoroughly if you want to avoid being recognized!

Low-cost Hairpiece
Real human hair and synthetic fibers are the two main materials used in hair replacement systems. Synthetic hair toupees, unlike genuine hair, seem very natural and provide the wearer with a pleasant feeling. Even so, this hairpiece isn't very adaptable. If you restyle it with heated equipment, it can be melted. In other words, this hairpiece can only be worn in one style and color. Heat-friendly synthetic hair, which is high-quality, can be used to prevent being identified.

Furthermore, synthetic hair shines brighter than genuine hair. This issue makes it more difficult for consumers to achieve a proper mix and natural completed look with this hair.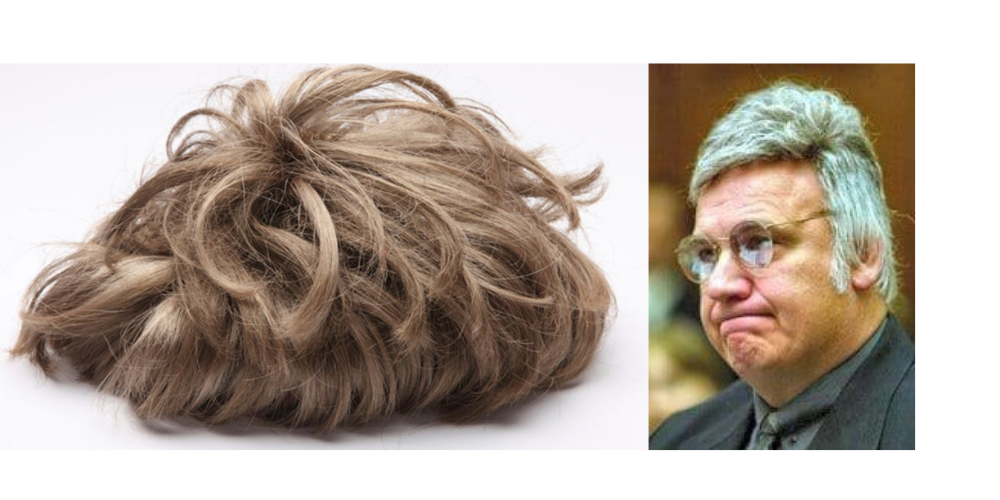 Photo credits: https://www.salon.com/2015/05/15/my_horrible_toupee_nightmare_i_needed_self_confidence_and_got_a_head_full_of_roadkill_instead/ | https://www.pptmall.tw/products.aspx?url=&cid=87&cname=bad+toupee+pics

Unconfident or Awkward Reaction
Another clue of a toupee's presence. You put on a hairpiece to cover up their head flaws like baldness and hair loss. To secure the hairpiece, you use adhesive (glue, tape adhesive). The majority of wearers, however, claim that the wind would cause their hair to fly up. They're worried that their wigs will fall off at any moment. As a result, individuals are unable to engage in outside activities or move their heads. They are unaware, however, that their unusually rigid actions expose the fact that they are wearing toupees.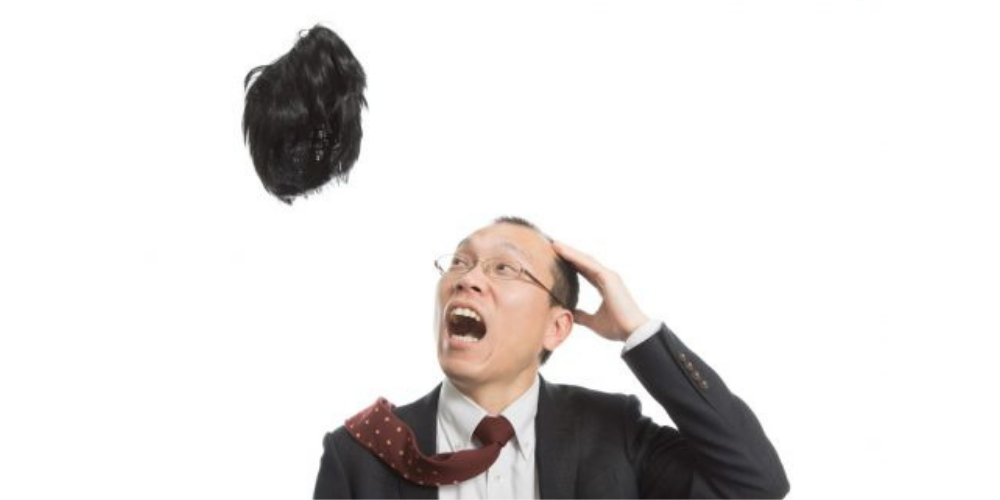 Photo credits: https://soranews24.com/2018/04/14/therell-be-hell-toupee-after-devil-winds-cause-hair-raising-mayhem-across-japan/

Too Much Hair Density
Manufacturers strive to create a hair system that is as natural-looking as feasible. To provide the appearance of fuller hair, each hairpiece has its unique density and volume. These hairs are frequently adjustable. If you want extra density, for example, you can contact hair sellers and request it. They require a toupee with an excessive number of hair strands. It's also why your hairpiece doesn't look quite right. Keep in mind that the hair should be tweaked before you apply it. Because it resembles your natural hair, you should acquire a medium-density hair system.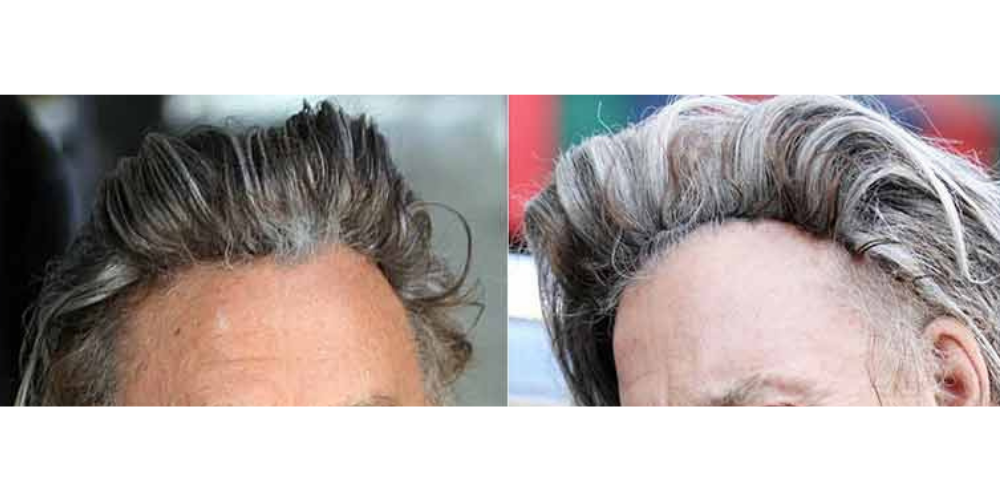 Too Perfect Hairpiece
There's also another way to tell if someone has synthetic hair. As you may be aware, the majority of middle-aged men experience hair loss or shedding. As a result, if you encounter an elderly man with dense, strong hair and a low hairline, it's possible that the hair on his head is a toupee.


HOW TO AVOID BEING SPOTTED?
You're concerned that others may notice your hair toupee if you're wearing one. How do you make the hairpiece look natural? How can I effectively conceal my bald patches? The following suggestions can assist you in feeling more self-assured. These methods of detecting a toupee will be ineffective.

Invest in a toupee made of human hair
We propose wearing a human hairpiece made of real hair to complete your look. This hair can help you deal with a little bald spot or significant hair loss, regardless of how serious it is. It grows good-looking, natural tresses as quickly as possible. Human hair, unlike synthetic hair, does not tangle since all cuticles are active and run in the same direction. In addition, a human hair toupee can perfectly mimic your natural hair. Hair can be washed, styled, and even bleached by the wearer.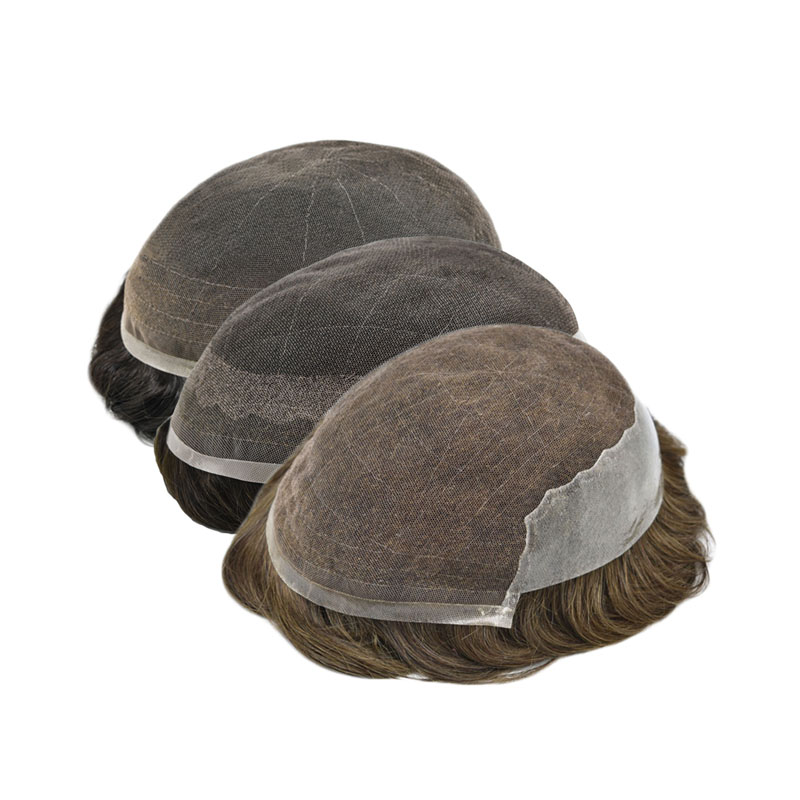 Choose hair that is the same color as your natural hair
The hair color is the next most significant factor to consider when selecting a wiglet. Choose a hair color that is similar to your current hair color. Hairpieces with vivid colors, in my experience, should be avoided. Buy a human hair toupee and dye it if you can't locate the proper hue. You make an effort to match the hairpiece to your natural hair

Exact toupee size
We're sure you despise having to wear a hair toupee that is overly tight. A well-fitting wiglet is required. The tight wiglet can give you headaches and exacerbate your hair loss. The huge size wiglet, on the other hand, causes a slew of problems when used.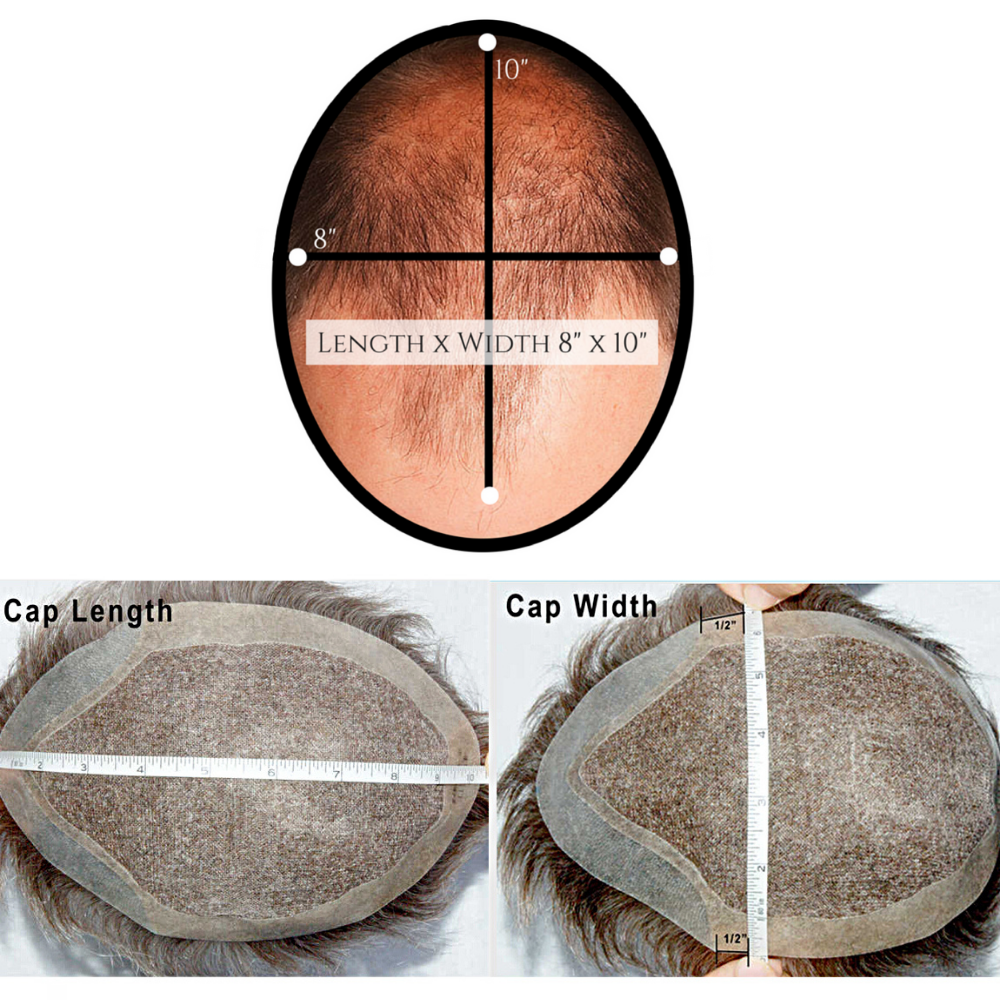 To avoid being spotted, keep your hair short
Which hairstyle should you go for? The hairpiece can be styled and trimmed in a variety of ways. Short haircuts are a good choice because they go well with your hair. The tresses can be cut short on the sides and long on the top. It's also a popular hairdo. Alternatively, you might get a wiglet that matches your face shape. Hair toupees come in a variety of textures, ranging from straight to wavy hair.

Lyrical Hair manufactures the highest-quality hair systems. We use 100% real and quality materials. Each step of the production process is meticulously carried out with excellent technique and precision to ensure that the hair system lasts as long as possible while remaining as comfortable and breathable as possible.

We have 6000+ stock hair systems that are available for shipment and are sent out within 24 hours. They will take just 4-6 days to arrive. Stock hairpieces sometimes cannot meet your requirements but there is nothing to worry about because we can make custom hair systems for you. For custom hairpieces, we need the following basic information: hair length, hair colour, hair wave, hair density, base size, base design, and hairstyle. Different knotting methods can also be catered for bleached knots on the front lace section or V-loops. We can meet any requirements for custom-made orders.
In order to make a perfect hairpiece, it is best if you send us a template and a hair sample to get a colour match. Custom orders will arrive in about 2-3 months.

We will assist you in regaining your full and strong hair image. Hopefully, after reading this article, you will be able to wear a toupee without being detected.


Leave a Reply
Your email address will not be published.Required fields are marked. *