LyricalHair Add-On Deal Messy Hair Up Do Bun Curly Chignon With Elastic Scrunchie Wrap With 1 Box 3D Faux Mink Eyelashes
Add-on Deal | Special Offer
$0.00 $10.50
Discount
GET

$39.00

OFF $399.00
GET

$79.00

OFF $799.00
Big Offer! Messy Hair Up Do Buns + 3D faux Mink Eyelashes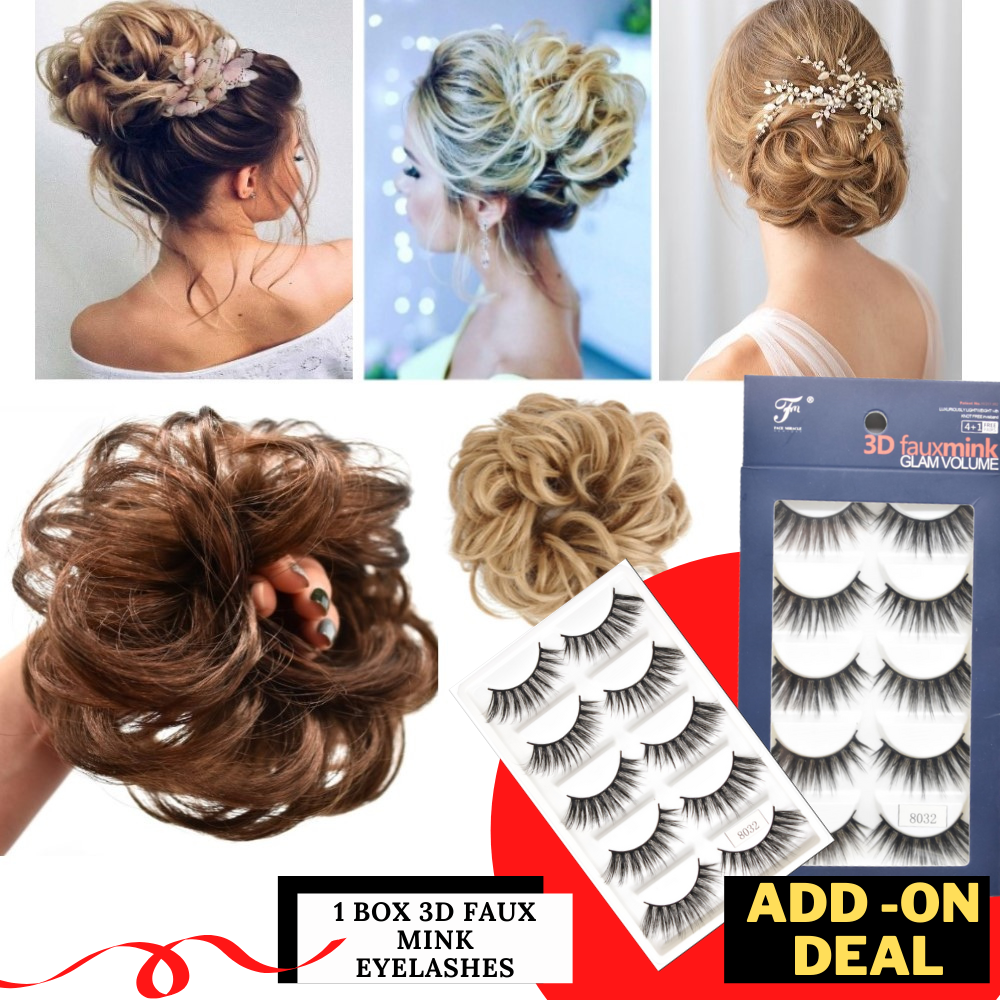 MESSY HAIR UPDO BUNS
Here's the best feature of our product that you'll surely love!
- Made of Synthetic, High quality. Silky and Smooth colored hair buns instantly give you a fashionable and charming look.
- Perfect for adding volume and fullness to a bun or ponytail, very easy to fit with an elastic hair tie for most people.
- Convenient and comfortable for all-day wear.
- Washable and secure fit.
- Suitable wearing for prom, wedding, or evening out.
3D FAUX MINK EYELASHES
-Material: 100% High-Quality Environment Silk, No Animal Fur
-Curving: C
-Feature: Soft, Comfortable, Non-irritating, Hypoallergenic, Cruelty-free
-Use: Reusable up to 5-10 times with proper care
-Type: Full Strip Lashes
-Plastic Cotton Band
HAIR COLORS FOR YOUR REFERENCE