LyricalHair Non Surgical Full French Lace Mens Hair System, Invisible Bleached Knot Lace Front Men's Toupee with Natural Hairline,32mm Slight Wave Indian Hairpiece
Model Name: Full French Lace
$459.00 $329.00
Discount
GET

$15.00

OFF $200.00
GET

$25.00

OFF $300.00
Full French Lace Mens Hair System, Invisible Bleached Knot Lace Front & Natural Hairline,32mm Slight Wave Indian Hairpiece
Full French Lace Hair System with Bleached Knots (optional) is one of the softest, most breathable lace hair system available today!
This Lace Hair Replacement System is designed to best suit those with active lifestyles.
Specially hand-crafted, each lace hairpiece were knotted singularly strand by strand to provide better ventilation once worn. For the hairline, knot bleaching the front lace part of the system can replicate the look of a normal hair growth from the scalp thus giving off a Natural 100% Undetectable Hairline.
It is very comfortable it will feel like you are not wearing a toupee and can treat it like your own hair.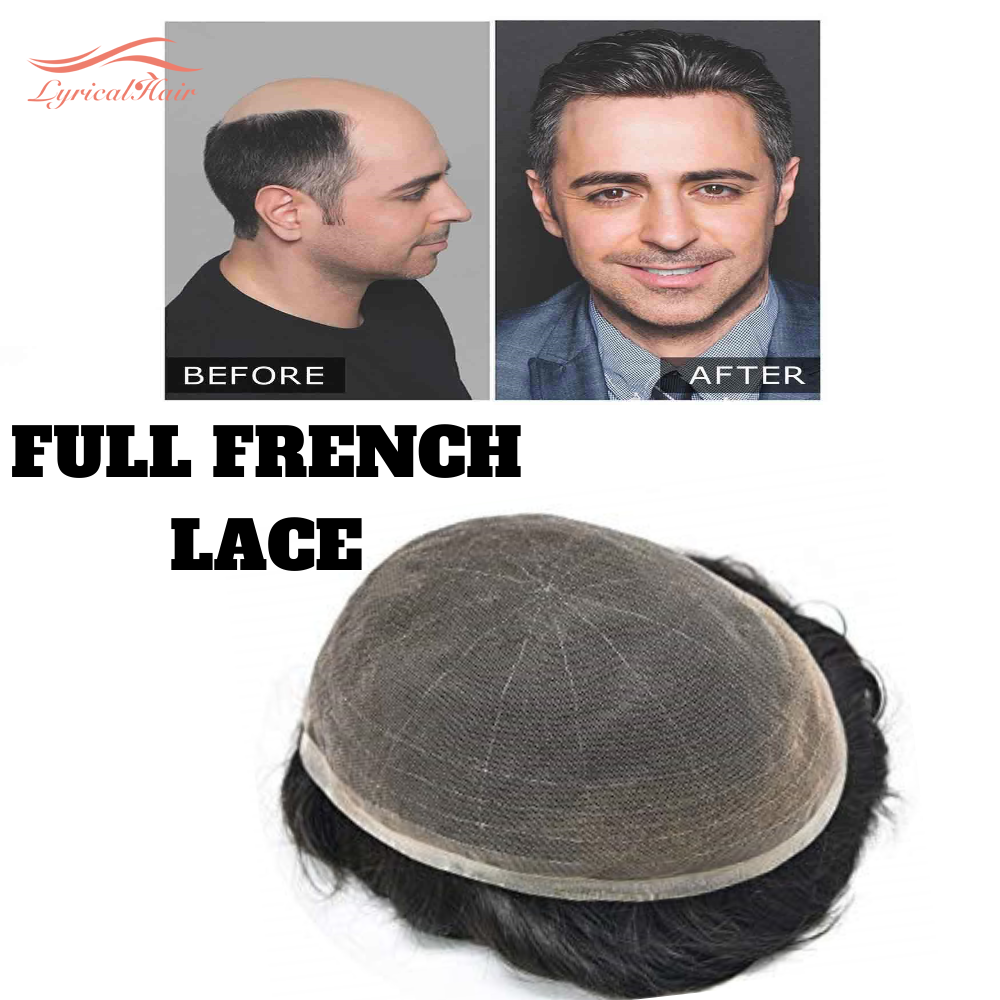 Model Name: Full French Lace

| | |
| --- | --- |
| BASE DESIGN: | Full French Lace Base |
| BASE SIZE: | *check available sizes above* |
| MANUFACTURING METHOD: | Hand Tied |
| STOCK: | Yes |
| CAN BE CUSTOMIZED: | Yes |
| HAIR TYPE: | Indian Remy Virgin Hair |
| HAIR LENGTH: | 6 inches |
| HAIR WAVE: | 32mm, Slight Wave |
| HAIR STYLE: | Free Style |
| HAIR DENSITY: | 80%-120% (Light- Light to Medium) |
| AVAILABLE HAIR COLOR: | *check above* |